Each field season, we welcome two part-time Field Conservation Interns to work alongside our staff conservationists. Interns receive mentorship, gain experience, and have opportunities to learn more about the field of natural resource conservation and land stewardship practiced on private land. We are looking for people with a passion for making our ecosystems, water, and soil healthier for people, wildlife, and the environment. The District is committed to advancing diversity, equity, and inclusion throughout our organization. Interns are invited to participate in our Diversity, Equity, and Inclusion Committee and any equity trainings held during the internship season, and all interns are expected to help co-create an inclusive work environment with fellow staff and are invited to participate more deeply in these efforts.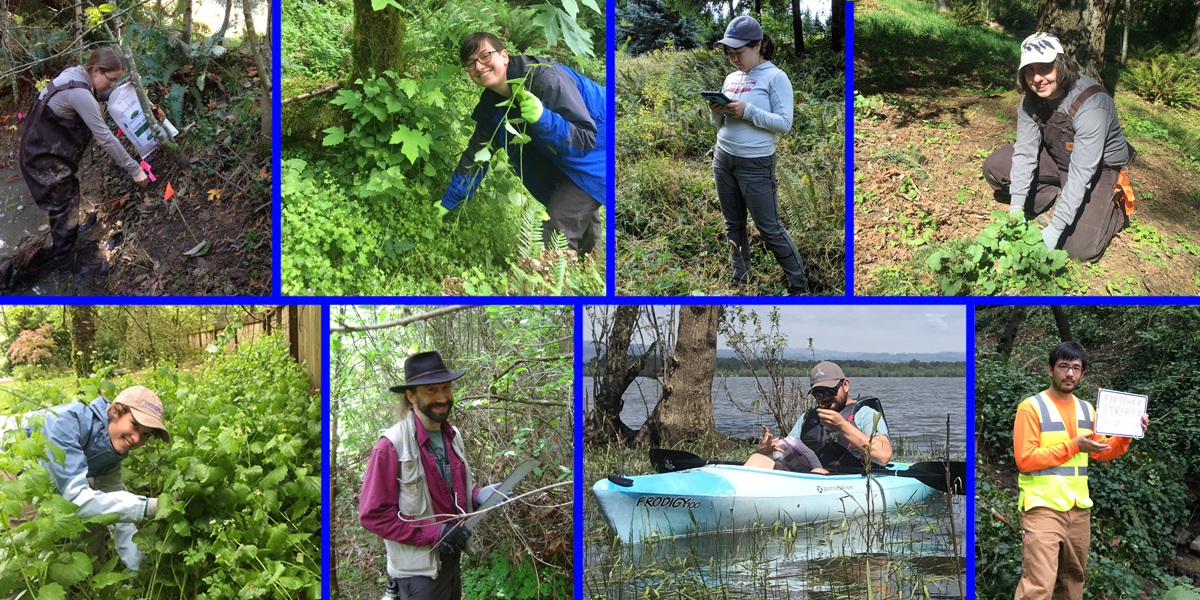 We are accepting applications for our 2023 season interns. Find details and how to apply.
Hear from some of our past interns
Where are they now? 
Interns receive a wide range of experience that help them advance their careers as up-and-coming conservationists. Some of our past interns have found positions with 350PDX, Clackamas Soil & Water Conservation District, Columbia River Estuary Partnership, Enviroissues, USDA Forest Service, Mosaic Ecology, Oregon Association of Conservation Districts, Portland Parks & Recreation, Reed College, and Tualatin Soil & Water Conservation District. Others have gone on to seek advanced degrees in the natural sciences or environmental policy.